Everything You Need To Learn About Property Lawyers
Buying a home is probably the most significant investment you will ever make. In addition to involving the expertise of a real estate agent to help negotiate the transaction, you might consider a property lawyer to guide you through the legal process. Property lawyers specialize in property-related matters, from transactions to disputes between parties.
Many states require a property lawyer to be present at closing. Even if your location doesn't need one, you might want a property lawyer to help you fix everything for you. A property lawyer will also represent your interests at closing. They will review all paperwork in advance and advise on any problems or omissions with the documentation.
Most property lawyers charge an hourly fee for services, although some charge a flat rate. The property lawyer will tell you upfront.
Property Lawyers who specialize in real estate ensure that proper procedures are followed during the acquisition or sale of the property. They are also concerned with how a property is used. Real estate law covers every deed, estate planning, property taxes, zoning, and title.
Real estate laws vary from one state and local government to another. Lawyers need a license to practice in the region where the transaction is taking place and must stay well-informed about regional developments that could impact a transaction.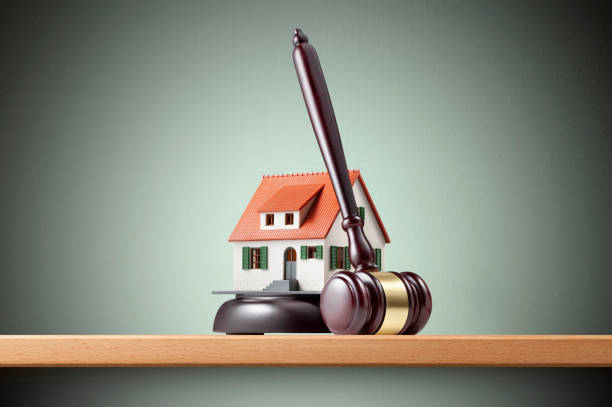 This blog post provides complete information on the specific responsibilities of a property lawyer to help you learn what they do. It highlights the critical tasks, duties, and responsibilities that commonly make up most companies' real estate lawyer work descriptions.
It can also present the requirements you expect to fulfil to be hired for the property lawyer role.
What Does a Property Lawyer Do?
A real estate lawyer is primarily responsible for preparing and reviewing documents, negotiating terms and conditions, and processing the transfer of titles. Their job description involves helping clients with legal issues related to residential and commercial real estate, tenants and neighbors, commercial leasing, and private property ownership.
The real estate lawyer is responsible for the legal concerns of real estate matters such as property purchases, land developments, and asset transfers. They meet with clients to ensure documentation is well aligned with the region's current property laws and regulations.
Property lawyers offer legal advice on zoning violations, property management, property taxes, restrictions and agreements on real estate, and value estimates. They handle real estate disputes like trespassing and injuries and infringement, define boundaries and work towards resolving every conflict. Property lawyers also stand for their clients in court, participate in trials and hearings, file appeals, and draft documents and legal pleadings.
They bargain and negotiate on clients' behalf and help them reach settlement agreements.
They also help clients to deal with the legal aspect of rental property and defend the rights of owners, landlords, renters, and tenants.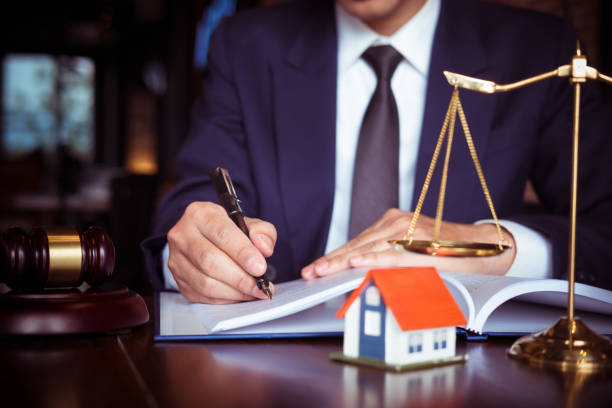 Suppose you are seeking to work as a real estate lawyer. In that case, employers/recruiters may want you to meet requirements that include a broad business law foundation, analytical and verbal or written communication skills, and strong negotiating skills. Others are time management skills, organizational skills to handle multiple cases and documents, remarkable decision-making skills, interpersonal skills and excellent problem-solving skills.
Property Lawyer Educational Qualifications
You must show proof of academic certifications to be hired for the property lawyer role. A property lawyer needs to obtain a Jurisdiction Doctorate Degree from an accredited school by the country's Bar Association. They must also hold an attorney's license by passing the bar exam.
They can attend a law school, but applying for internships with different law firms will help them gain the work experience necessary to land one's job of choice.
Continuing education may be required every three years in some regions, but that is after graduation: property lawyer Salary Information and Employment Outlook. The pay is increased when working for a large firm or becoming a partner but declines in an economic recession.
The job description example below shows the significant tasks, duties, and responsibilities typically performed by property lawyers:
Monitoring legal risks in real estate documentation and giving the right advice to clients
Representing the clients in the sales and purchases of properties
Managing regulatory and compliance-related services
Defending municipal code litigation
Ensuring that approvals are well prepared before real estate transactions are done
Drafting leases and amendments, as well as negotiating real estate transactions
Supporting general and legal advisory needs associated with a real estate portfolio
Interpreting rulings and regulations for real estate transactions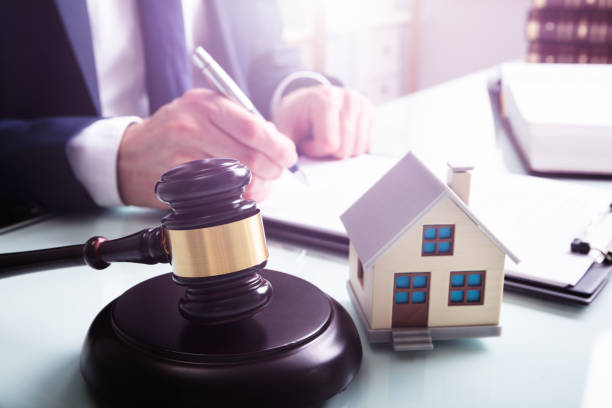 Property Lawyer Requirements – Skills, Knowledge, and Abilities for Career Success
Suppose you are seeking a real estate lawyer job. In that case, most recruiters/employers may want you to meet the following requirements to be hired:
Knowledge of legal terms and ability to work long hours
High negotiation skills are required to assist in situations where clients are displeased
Being an analytical thinker who can work through legal issues and provide solutions
Excellent written and verbal communication skills to effectively and accurately communicate ideas and propositions to clients, judges, and other legal professionals
Acting with good character, competence, and sound judgments when dealing with client matters
A high degree of organizational and self-motivational skill
Networking skills and collaboration ability
Solid experience in title insurance underwriting, curative, and claims
A natural leader who displays sound judgment and attention to details
Strong working knowledge of litigation, lease transactions, and property management
Solid experience in insurance underwriting
Ability to work under pressure and meet tight deadlines
Working knowledge of computer technology and Microsoft Office programs
Extensive legal background and business acumen
Financial expertise and specific real estate knowledge
Skilled investigative researcher and the ability to analyze located information
Comfortable with conflict resolution and a good understanding of foreclosure
Familiar with legal terminology and the ability to work long hours.
In Conclusion
Hiring a property lawyer is a sure way to protect yourself during legal proceedings. Suppose you want to go and settle a dispute in court, purchase or sell a property, or want help in foreclosure proceedings. In that case, a property lawyer is your best bet. Hiring a property lawyer today can save you money now and in the future.
MORE TO READ: Your questions on online wills answered